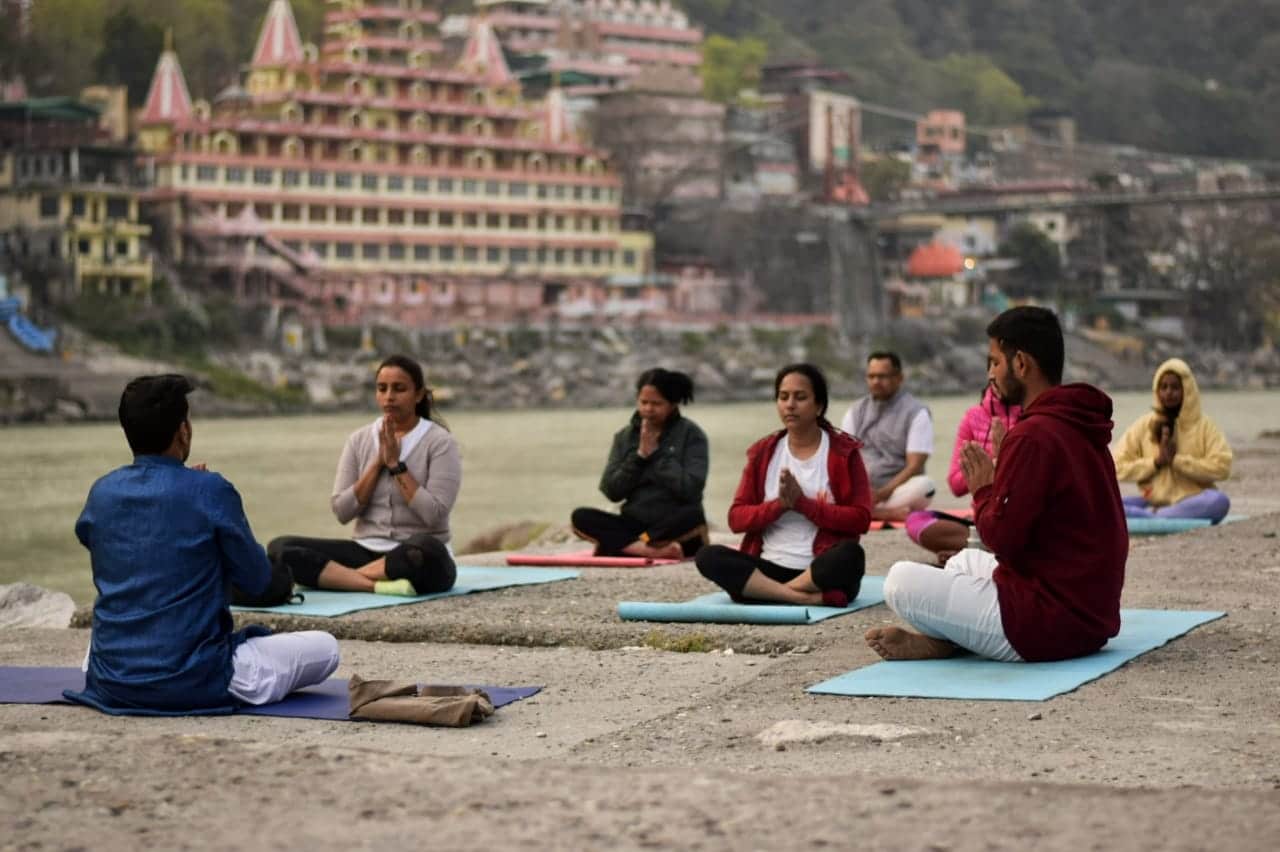 Fee:
| Private Non AC | Duration | Apply |
| --- | --- | --- |
| 10000 INR Per Person | 2 Nights 3 Days | Apply Here |
NOTE: ON SUNDAY, WE DO NOT OFFER LUNCH, DINNER & EVENING TEA. ON SUNDAY, WE WILL PROVIDE ONLY BREAKFAST (INDIAN PARATHA WITH CURD, PICKLE, FRUITS & TEA)
The fundamental purpose of 2 days & 3 nights Yoga and meditation Retreat Program is to experience the state of Spiritual Wellness. All the components of yoga whether Asana, Pranayama, Mudra, Bandha, Meditation are designed to experience spiritual wellness. Spiritual Wellness is the state where we are able to soften the sentiments, feelings, thoughts and aggressions and connect with the positive and the creative aspects of life.
This yoga retreat by Aadi Yoga School is a unique and powerful program to experience deep relaxation, healing, and transformation through both traditional and modern form of asana, pranayama practices and contemporary meditation practices. At the same time, the aspirants will have the opportunity to explore the Himalayas shrines and temple.
Program Details:
Number of Days:
3 Days: Any Week Days (On Sunday, We do not conduct any class and we offer only breakfast)
Highlights
Daily yoga and meditation sessions
Daily mantra recitations and relaxation
Exploring the holy town of Rishikesh
Daily 3 times meals (Breakfast, Lunch & Dinner)
2 Nights accommodation
DAILY SCHEDULE
05:30 am: Wake Up
06:00 am: Herbal Tea
06:30 am to 07.30 am: Shatkarma/Yogic cleansing, Pranayama & Chanting
07:30 am to 09.00 am: Hatha Yoga Practice
09:00 am to 10.00 am: Breakfast
12:30 pm to 02.00 pm: Lunch
02.00 pm to 04.00 pm: Free Time / Self Study
04:00 pm to 05.45 pm: Ashtanga Yoga
06.00 pm to 07.00 pm: Active Meditation
07.30 pm to 08.30 pm: Dinner
10.30 pm: Lights Off
CHECKIN & CHECKOUT
Check-in: 08.00 am On wards
Checkout: 10.00 am
Skill level
Beginner & Intermediate
Accommodation
There are two room options available for this course: a single private room and double shared room. The rooms are equipped with double beds, air-conditioning, and Wi-Fi connection. All rooms are shared with the same gender. Mother and daughter, wife and husband can share their rooms. The bathrooms are equipped with hot showers and towels.
Diet:
A sattvic yogic diet and comfortable accommodation play an important role in any kind of yogic practice. At Aadi Yoga, all the necessary care and precautions are given to diet and accommodation.
Location:
Aadi Yoga School (Ganga View Cafe), Near Government Hospital / 13 Stories Temple (Tera Manzil Temple), Laxman Jhula, Rishikesh, Pin Code: 249302
For More Details:
Whatsapp: +918005656529
Email: aadiyogaschool@gmail.com
Visit our Gallery/Images page at https://aadiyogaschool.com/gallery